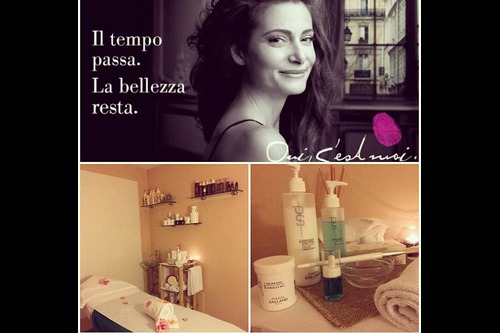 "MARIA GALLAND"
-"Les Essences": The essence of a tailor-made beauty !! The new and unique essences of Maria Galland will act in a targeted way to every area of your skin, inch by inch!
- "Soin Clarté": anti-aging treatment for purifying a new sensation of the skin!
- "Soin silhouette sculptant": Professional treatment cellulite of high level
- "La méthode soin après-solaire": from relief to stressed skin from the sun!
- "La méthode soin prés-solaire": to prepare to receive the first greeting of the sun!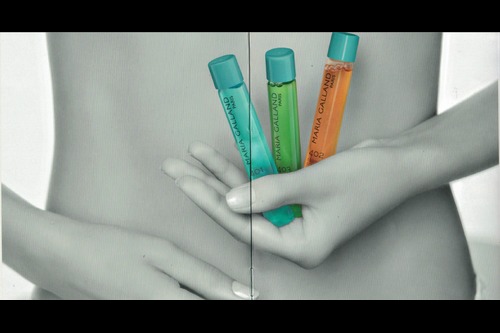 NEW ENTRY MARIA GALLAND - CORPO
- Program Silhouette
The beautician Maria Galland with mosaic method can create a specific and personalized treatment program suited to needs and personal goals by choosing between anti-cellulite, minceur (lean) and fermeté (firming) it defines the blemish on which to focus the path of the treatments.
- Extend the benefits at home
Les essences Silhoutte, the three new precious essences for intense treatment results, giving the possibility to integrate an effective treatment in the beauty rituals at home. The ideal complement to Les Essences Silhouette is 430 Gel Fraicheur D-Tox stimulates microcirculation thereby supporting the effect of Les Essences silouette.