Wellness & Beauty Water
Hotels Sole-La Fenice has an exclusive wellness area
where guests can unwind and feel regenerated,
rebalancing mind and body.
An outdoor swimming pool, a sauna, Turkish bath and a whirlpool
offer guests a unique opportunity to relax and regain
their energy and vitality.
La grotta di sale
Il sale vanta proprietà benefiche conosciute fin dall'antichità.
Innanzitutto il sale ha la capacità di ionizzare l'aria, rendendola più salubre; nella grotta, l'inalazione di micro particelle di sale in polvere addizionato con iodio ( contenute in un sistema brevettato di aerosol) consente di ovviare a sinusiti, laringiti, bronchiti, problemi di psoriasi, asma, e tutto quanto riguarda la respirazione.
Il microclima puro viene mantenuto costante per temperatura e umidità; una ventola garantisce il ricambio d'aria.
Beauty Center
Hotels Sole-La Fenice offer their guests a wonderful opportunity to relax and enjoy being pampered by expert therapists with a choice of exclusive beauty treatments for the wellbeing and harmony of mind and body..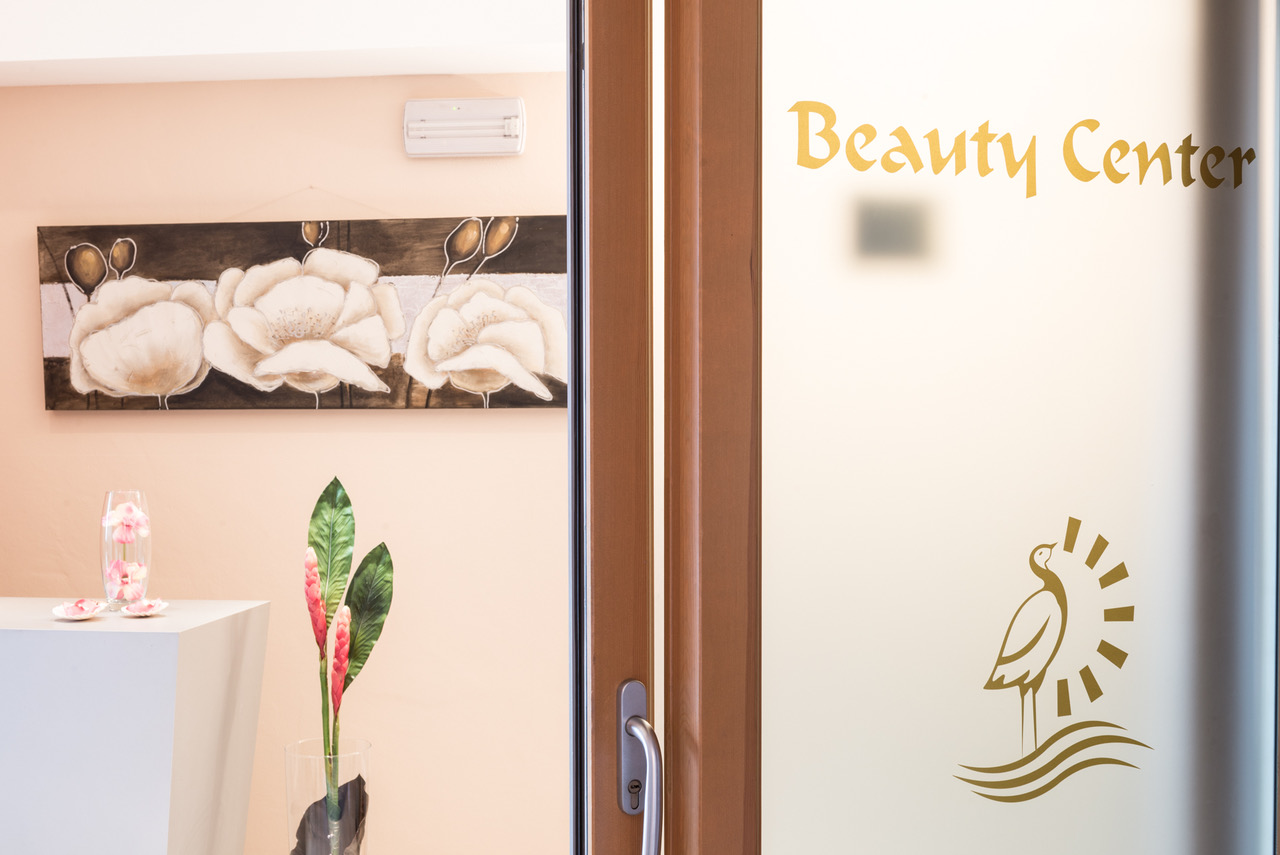 Discover all the treatments
Face Treatments
Soin dermatologique
Fantastic treatment for four kinds of skin (blemished, hyperpigmented, flushed and tired)
Duration: 80 min
Lumin Eclat
Rituale illuminante
Duration: 60 min
Lift Expert
Trattamento con effetto lifting
Duration: 60 min
Trattamento D-Tox
Duration: 40 min
Trattamento rassodante liftante
Duration: 60 min
Trattamento anti-age
Trattamento Lifting
Coccola Fenice
Trattamento con detersione, maschera viso e massaggio
Duration: 25 min
Pulizia viso
Duration: 30
Massage
Partial massage
Legs or back massage
Duration: 20 min
Relaxing massage
Duration: 50 min
Drainage massage
Duration: 30 min
Anti-Cellulite massage
Duration: 30 min
Massage with candle
Duration: 50 min
Body Treatments
Silky-skin treatments
Duration: 40 min
Soin Sculpant treatment
Duration: 60 min
Honey treatment
Duration: 90 min
Body scrub
Duration: 25 min
Thalasso treatment
Duration: 60 min
Possibility of adding high frequency for any treatment
Aesthetics
Epilation
Armpits
Groin
Half leg
Whole leg
Back or breast-abdomen
Half arm
Whole arm
Cleaning of the eyebrows
Manicure/Pedicure
Nails Art
Manicure / Pedicure with semi-permanent polish
Nail with/without extension
Not to be missed
Ideal opportunities for
a last minute in GardaSee
See all